EVK3 - VGA and HD - Product Brief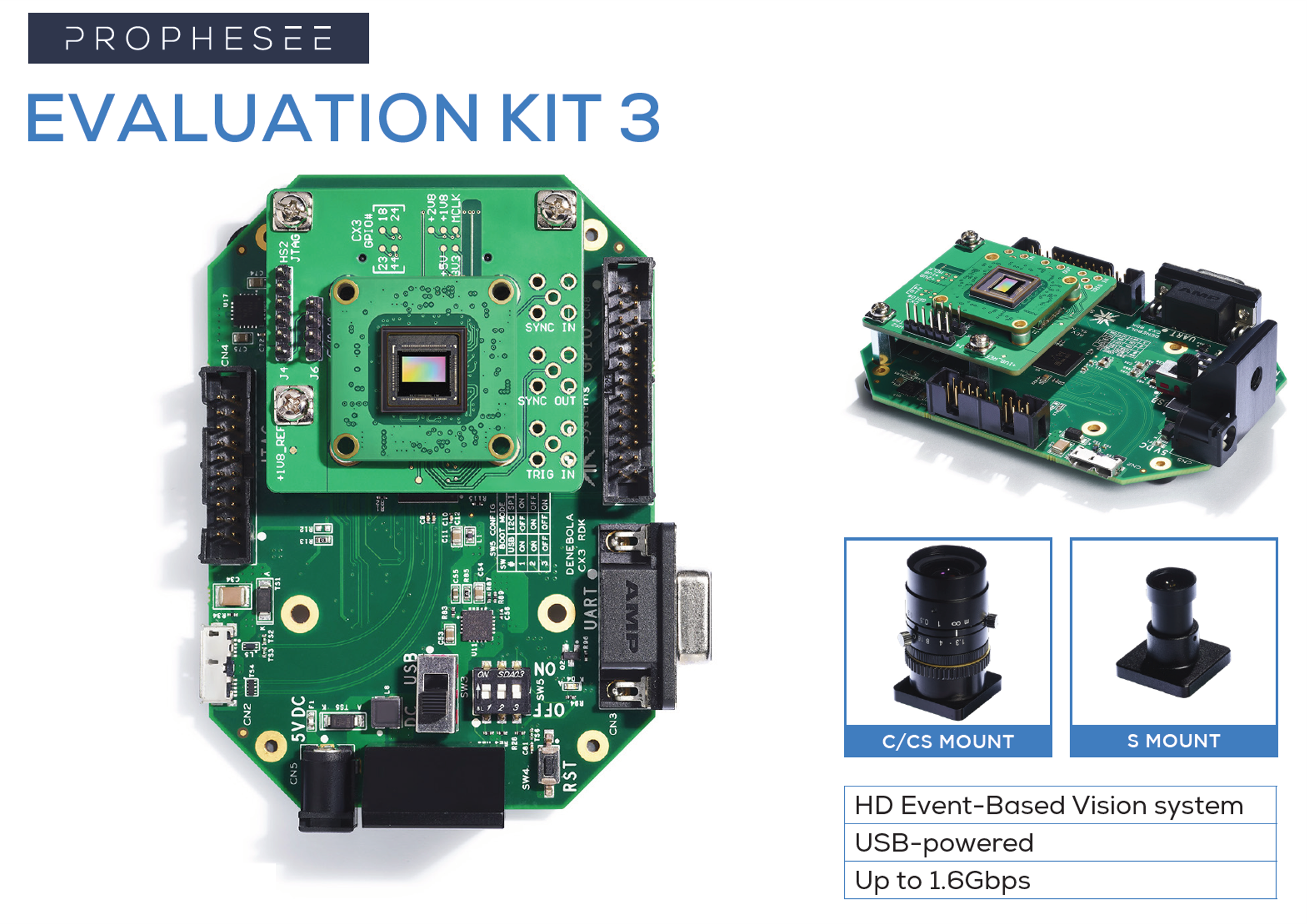 Prophesee Evaluation Kit 3 (EVK3) enables fast, cost-efficient first hands-on evaluation of Prophesee's Event-Based Vision. It is available in two versions, featuring our 3.1 VGA sensor or 4.1 HD sensor co-developed with Sony Semiconductor Solutions.
It is delivered with USB cables.
Note that EVK3 is delivered
without casing.
List of attachments

- Product brief :
EVK3_Prophesee_Evaluation_Kit_Product_Brief_VGA.pdf
,
EVK3_Prophesee_Evaluation_Kit_Product_Brief_HD.pdf